Deus Robotics is a robotics company dedicated to the development, production, and sales of high-tech gear for logistics. We aim to use AI and other modern technologies to give companies and warehouses an easy way.
Deus does draw from a wide range of the experience of advanced existing equipment on the market. This offers a vital contribution for our clients to facilitate the development processes.
As a result, we deliver hi-tech equipment capable of supporting and optimizing customer business. It makes Deus Robotics an invaluable and highly reliable partner.
Deus Robotics was established in 2018 in Kyiv, Ukraine, to develop a long-lasting logistics solution for companies. Technology is changing the world, and we want to make sure everyone has access to such. And that is why our AI-based robots are high quality and yet affordable.
We are a growing company focused on developing technologies for autonomous mobile robots (AMR) and their production. Our team is comprised of industry experts in the field of robotics. All our programmers, designers, and engineers are highly trained and experienced. We want to offer only the best to the market to meet the rising consumer demands. And that means only hiring the best.
Reliability and efficiency are the main pillars of our operation
We build robots to ensure efficient and safe automation of physical work. Through our team's dedication, we can reduce the operating costs of manufacturing, construction, and service companies. We do this by developing and supplying individual robotic solutions.
By doing this, we offer solutions that solve global problems, among them:
Significant reduction in operating costs
Just one of our robots can do logistic tasks that would have taken several people and hours. 3 times faster with 99% accuracy. No jokes.
Companies and industries no longer have to deal with the stress of hiring quality staff. Our robots are integrated with AI systems that will ensure a smooth operation.
Manufacturers don't have to deal with lawsuits and compensations resulting from people undertaking hazardous jobs. Our robots are efficient and cost-effective.
We are focused on offering the highest quality automated logistics and warehouse equipment for customers across the globe. We want to be the best, flexible, modular, and scalable fulfillment platform for changing business needs and the ever-increasing volume.
Our team is focused on developing adaptable system components to changing SKU profile and picking complications – pallet, case, and piece. We want to give our clients the power to resolve various issue statements in fulfilling life cycles like receiving, order consolidation, and sorting through the employment of a single software and hardware platform—the Deus Robotics line of products aimed at assuring this.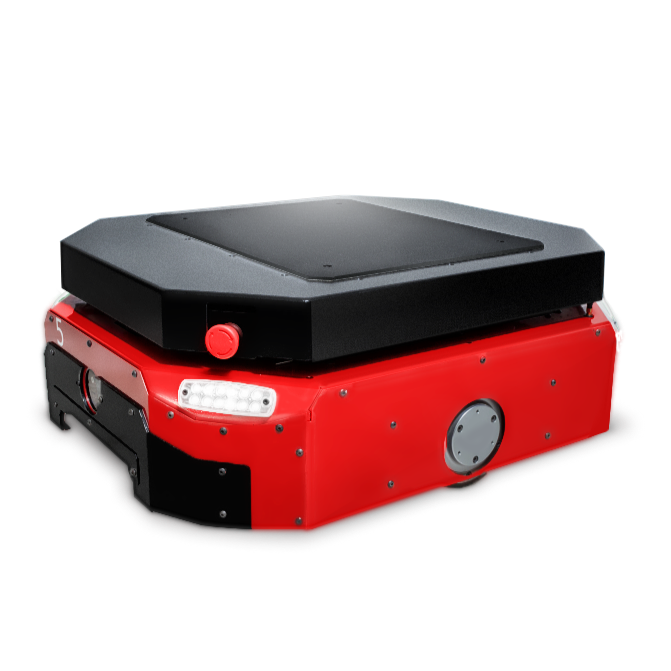 Moving robots are designed for picking up items from shelves or pallets and putting them into bins or crates. They're ideal for companies who want to streamline their packing process by automating manual tasks like loading boxes onto trucks or repackaging bulk orders into smaller units for shipping out to customers.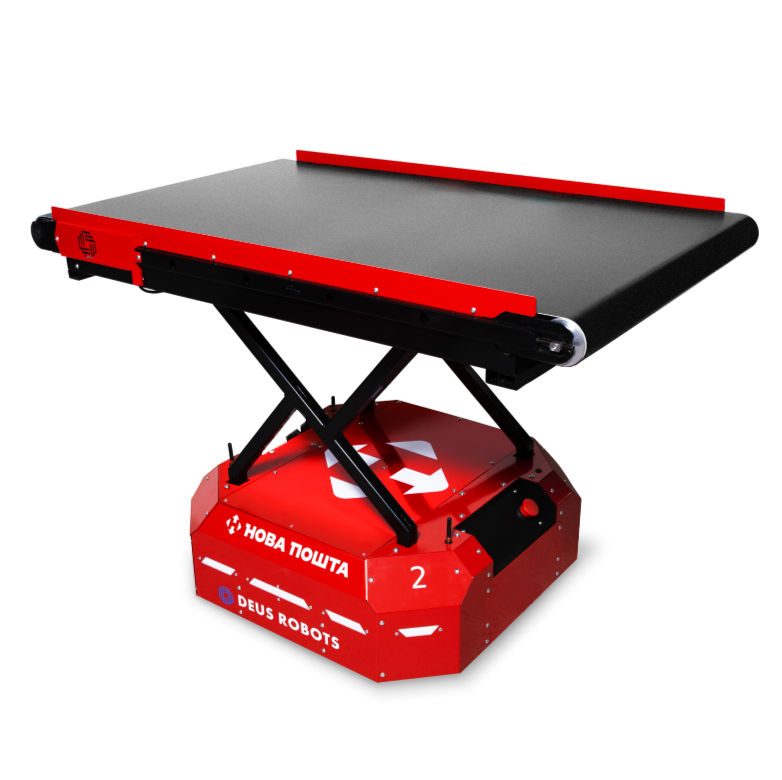 Sorting robots perform tasks like inspecting products or separating products into different categories based on size or color—for example, separating bananas from apples so they don't get mixed together during shipping. If your company has a lot of sorting needs within its warehouses then investing in a sorting technology may pay off big time!
In adherence to our core values, Deus Robotics deploys highly-advanced automation solutions to meet the global needs of our customers as we seek international growth and partnerships.
We hope to make the world a better place through the design, manufacture, integration, and maintenance of high-tech AMRs geared towards resolving real global problems. Our robots aim to offer a flexible, modular and fulfillment platform to the changing business needs, solving various issues in the business life cycle.
Technology is changing the world, and we have to be ready for it
Our aim and goal are to provide the highest quality automated logistics and warehouse equipment for companies worldwide. Although, our head office and laboratory are located in Kyiv, Ukraine, we present globally where our team of 200 expert engineers work on the solutions.
We are a fast-growing company focused on the development of technologies for AMRs and their production. Our team is comprised of highly trained and professional experts ready to handle all your technological needs. Our customers are our biggest priority, and we assure excellence through our products.
Our key competencies include the following:
Deus Robotic is a fast-growing startup company. We are focused on delivering high-quality solutions to the whole world.
Currently, our head office is in Kyiv, Ukraine. We also have three regional offices distributed across two continents. Besides, we operate three R & D centers across the region for easy customer support.
Deus Robotics has more than 200 employees in its different centers. We also have over 40% of our employees in R&D. Reliability and trustworthiness are key aspects of our services. And that is we choose only the best team for the job.
Deus Software Platform and Customer support
Deus offers a suite of apps on its software platform. We aim to offer flexible, convenient, efficient, and highly effective robotics solutions.
Using our products is more than just ordering an automated hardware. Our support team is here to provide extra services, including integrating our solutions with your business processes.
Deus Robotics are designed with specific and custom user needs in mind. They are not only the highest quality bots you will find but also the most affordable.
Our products include:
Sorting bot. Here is a robot designed to sort goods up to 30kg across an area of a warehouse/workshop of any setting.
Rack bot. The Deus rack robot is for transporting heavy racks across any area of a warehouse. It is useful for roll cages and movable racks.
The success of Deus Robotics relies on the strength of our team. Every member is an expert in the fields of robotics, engineering, and others.
We are willing and ready to work with your logistics, production, and construction teams, both for small companies and large corporations, to revolutionize your business operation. Our robots are designed to improve your warehouse operations, construction works, logistic, and many others.
Faculty of Cybernetics Kyiv National Taras Shevchenko University. Owner at PlayWar.
Co-owner of WhaleApp LTD.
15 years of professional software development experience.
National Academy of Eternal Affairs of Ukraine (Lawyer), International Institute of Business (MBA, General Executive)
15 years of legal experience, 8 years of full support of the economic activities of companies as a CEO/ COO
Kyiv National Taras Shevchenko University, majored in mathematical statistics.
2007-2016 tech lead/software engineer at Google. Quit Google to pursue a career in robotics. 15 years of professional software development experience.
Taras Shevchenko National University of Kyiv, Faculty of Computer Science and Cybernetics, specialty "System Engineering"
Kyiv University of Law of the National Academy of Science of Ukraine, Faculty of Law, specialty "Jurisprudence"
PhD in Law, Consultant to the Member of Parliament of Ukraine.
Faculty of Cybernetics Kyiv National Taras Shevchenko University. Worked in OkApp,
Playwar as Team Lead in the server development team.
12 years of professional software development experience.
senior mechanical engineer
East Ukrainian National University named after Vladimir Dahl Faculty of Electromechanics, specialty Electrical Machines and Devices
12 years of machines engineering
Kharkiv National University of Radio Electronics, Faculty of Computer Added Design (CAD/CAM), Master of Computer Applications (MCA)
23 years of IT experience
13 years of hardware design experience (5 years for Amazon/Ring as Senior Product Manager)
Bachelor of Industrial Management Kherson Economics and Law Institute
Licenses & Certification:
– Certificate (UPMI) – IT projects and products management
– Certificate (AgileLAB) – Management 3.0
– Certificate (SLP) – LaSS Base
– Certificate – Lean management
7 years of experience in implementing projects and programs in the IT field